Posted by dOk | Filed under 1970, Jazz
For what would be his final of over 20 Blue Note albums, tenor saxophonist Hank Mobley uses a sextet that also includes trumpeter Woody Shaw, the obscure guitarist Eddie Diehl, pianist Cedar Walton, bassist Mickey Bass, and drummer Leroy Williams for a typically challenging set of advanced hard bop music. For the first and only time in his career, Mobley recorded a "Suite" (consisting of "Thinking of Home," "The Flight," and "Home at Last"); the remainder of the set has three of his other attractive originals plus Mickey Bass' "Gayle's Groove." This music was not released for the first time until 1980. It is only fitting that Hank Mobley would record one of the last worthwhile Blue Note albums before its artistic collapse (it would not be revived until the 1980s) for his consistent output helped define the label's sound in the 1960s. Mobley's excellent playing and the adventurous solos of Woody Shaw make this hard-to-find LP (his last as a leader) one to hunt for. ~ Scott Yanow
Personnel: Hank Mobley (tenor saxophone); Woody Shaw (trumpet); Cedar Walton (piano); Eddie Diehl (guitar); Mickey Bass (bass); Leroy Williams (drums).
Tracklist
01. Suite (a.Thinking Of Home b.The Flight c. Home At Last)
02. Justine
03. You Gotta Hit It
04. Gayle's Groove
05. Talk About Gittin' It
link removed RAPIDSHARE
link removed MEDIAFIRE
link removed ZIPPYSHARE
Posted by dOk | Filed under 1976, Funk, Jazz, Soul, Soundtrack
Digitmovies ventures again into the territory of erotism with this release of a musical rarity: The complete and full stereo OST by Franco Micalizzi for the movie "Laure" directed and starred in 1975 by Emmanuelle Arsan.
Tracklist
01. Laure (Theme Song)
02. Mara's Theme
03. Emmelle
04. Laure
05. Manile
06. Crescendo
07. Laure (# 2)
08. Mara's Theme (# 2)
09. Laure (# 3)
10. Emmelle (# 2)
11. Atmosfera A Manila
12. Laure (# 4 – Inciso)
13. Mara's Theme (# 3 – Versione Veloce)
14. Laure (# 5 – Libero)
15. Mara's Theme (# 4)
16. Laure (# 6 – Inciso 2)
17. Mara's Theme (# 5)
18. Laure (# 7 – Tema Completo)
link removed RAPIDSHARE
link removed MEDIAFIRE
link removed ZIPPYSHARE
Posted by dOk | Filed under Funk, Soul
A liberated collection of urban hymns from one of the UK's most exciting new artists – 'Lost and Found' is the debut EP from singer, songwriter and multi-instrumentalist Lianne La Havas.
For more info and buy check: www.liannelahavas.com
Tracklist
01. No Room For Doubt (feat. Willy Mason)
02. Lost & Found
03. Age
04. Night School
05. Final Form
link removed RAPIDSHARE
link removed MEDIAFIRE
link removed ZIPPYSHARE
Posted by dOk | Filed under 2012, Ambient, Electronic, Jazz
Portico Quartet still sound like nothing you ever heard before. The Mercury nominated East London based outfit's unique brand of hypnotic minimalism has expanded to embrace new sonic territories. Drawing on the inspiration of electronica, ambient, classical and dance music as they take their strange, beautiful, cinematic, future music to exciting new vistas where the inspiration of Burial, Mount Kimbie and Flying Lotus rubs shoulders with the textures of Arve Henriksen and Bon Iver and echoes of Steve Reich and Max Richter. But all underpinned by a shared joy in collective music making as the band push their inimitable music into the future.
Tracklist
01. Window Seat
02. Ruins
03. Spinner
04. Rubidium
05. Export for Hot Climates
06. Lacker Boo
07. Steepless
08. 4096 Colours
09. City of Glass
10. Trace
link removed RAPIDSHARE
link removed MEDIAFIRE
Posted by dOk | Filed under 2012
Rocket Juice and the Moon is a musical supergroup. The group consists Damon Albarn (guitar, vocals) of Blur, Flea (bass) of Red Hot Chili Peppers and Tony Allen (drums, percussion), longtime drummer and musical producer for Fela Kuti.
Tracklist
01. 1-2-3-4-5-6
02. Hey, Shooter (feat. Erykah Badu)
03. Lolo (feat. Fatoumata Diawara & M.anifest)
04. Night Watch
05. Forward Sweep
06. Follow-Fashion (feat. Fatoumata Diawara & M.anifest)
07. Chop Up (feat. M.anifest & M3nsa)
08. Poison (feat. Damon Albarn)
09. Extinguished (feat. Cheick Tidiane Seck)
10. Rotary Connection
11. Check Out
12. There
13. Worries
14. Benko (feat. Fatoumata Diawara & Damon Albarn)
15. The Unfadable (feat. M.anifest)
16. Dam(n) [feat. Erykah Badu & M.anifest]
17. Fatherless
18. Leave-Taking
19. Fatala (Bonus Track) (feat. Fatoumata Diawara)
20. Manuela (Bonus Track) (feat. Erykah Badu)
link removed RAPIDSHARE
link removed MEDIAFIRE
Posted by dOk | Filed under 2012
Seeds has been produced in its entirety by hip-hop mainstay Madlib, and marks the first project Georgia Anne Muldrow where she concentrated solely on her lyrics and vocals, while leaving the production to someone outside her close camp. Georgia describes the recording process as being "a very different experience… But I'm very proud of the hut we built and am excited about the release."
For more info and buy check: www.someothaship.com
Tracklist
01. Seeds
02. Wind
03. Calabash
04. Kali Yuga
05. The Birth Of Petey Wheatstraw
06. Best Love
07. Husfriend Intro
08. Husfriend
09. Kneecap Jelly
10. The Few feat. Declaime (aka Dudley Perkins)
11. Remember (Outro)
Link removed in request of SomeOthaShip Connect
Posted by dOk | Filed under 2012
The Dust Down Under is an exclusive mix created by DIBIA$E to promote his upcoming Australia // New Zealand Tour [April 2nd - 16th]. It features collaborations with both MNDSGN and Devonwho.
Tracklist
1.) Harmonic
2.) DONTMNDTHELLAMA [MNDSGN // DIBIA$E]
3.) Vallejo Burritos [MNDSGN // DIBIA$E]
4.) Reefer '08 [DEVONWHO // DIBIA$E]
5.) Funkhaven
6.) Subzero
Posted by dOk | Filed under 2012, Jazz
It has not taken Esperanza Spalding long to emerge as one of the brightest lights in the musical world. Listeners familiar with her stunning 2008 Heads Up International debut, Esperanza, and her best-selling 2010 release Chamber Music Society, were well aware that the young bassist, vocalist and composer from Portland, Oregon was the real deal, with a unique and style-spanning presence, deeply rooted in jazz yet destined to make her mark far beyond the jazz realm. That judgment was confirmed on February 13, 2011, when Spalding became the first jazz musician to receive the GRAMMY® Award for Best New Artist. With the release of Radio Music Society, her most diverse, ambitious and masterful recital yet. Each of the 12 songs are accompanied by conceptual music videos, which further express Esperanza's inspiration and story behind each track. Shot in various locations including New York City; Barcelona, Spain; and Portland, Oregon.
 Radio Music Society is a celebration of the men and women who have helped cultivate Spalding's talent, as well as those who have nurtured her vision and inspired her along the way. "I've had the honor and blessing of working with so many phenomenal jazz musicians over the years," she says. "As I've gotten to know them and their music, I've grown to love them as family and colleagues. I wished for an opportunity for us all to interpret songs together, so that they can be heard and received by a larger audience. That music is realized by many of the brilliant musicians who are part of Spalding's ever-expanding universe. In addition to longtime partners Lovano, keyboard player Leo Genovese and drummer Terri Lyne Carrington, the ranks contain jazz legends Jack DeJohnette and Billy Hart; guitar heroes Jef Lee Johnson and Lionel Loueke; an array of master vocalists including Algebra Blessett, Lalah Hathaway, Gretchen Parlato, Leni Stern and Becca Stevens; hip-hop giant Q-Tip (who performs on and co-produced two tracks); and two Portland-based musicians, Janice Scroggins and Dr. Thara Memory, who provided essential mentorship in Spalding's youth.
For more info and buy check: www.esperanzaspalding.com
Tracklist
01. Radio Song
02. Cinnamon Tree
03. Crowned & Kissed
04. Land Of The Free
05. Black Gold
06. I Can't Help It
07. Hold On Me
08. Vague Suspicions
09. Endangered Species
10. Let Her
11. City Of Roses
12. Smile Like That
link removed RAPIDSHARE
link removed MEDIAFIRE
DVD:
link removed PART 1
link removed PART 2
link removed PART 3
link removed PART 4
link removed PART 5
link removed PART 6
link removed PART 7
link removed PART 8
link removed PART 9
link removed PART 10
link removed PART 11
link removed PART 12
link removed PART 13
link removed PART 14
link removed PART 15
link removed PART 16
link removed PART 17
link removed PART 18
link removed PART 19
link removed PART 20
link removed PART 21
link removed PART 22
link removed PART 23
Posted by dOk | Filed under 2012, Jazz
If it were not for the unmistakable sound of Enrico Pieranunzi's piano playing it would be hard to determine, when first hearing it, that "Permutation" is the new album by the Roman pianist. As reveals the title of this CAM Jazz release, it's an album of great changes and transformations, because Enrico Pieranunzi – unlike many musicians in the world – has a unique gift: his ability to listen to his partners and truly converse with them. Some would call this pure interplay.
Nine songs written by the hand of Enrico Pieranunzi and recorded in the famous Bauer Studios of Germany which, on the one hand, reveal a different facet of the pianist but, on the other hand, enhance his talent as a composer and improviser: the qualities that have made Pieranunzi one of the most respected personalities in the world of jazz today.
For more info and buy check: www.camjazz.com
Tracklist
01. Strangest Consequences
02. Critical Path
03. Permutation
04. Distance From Departure
05. Horizontes Finales
06. Every Smile of Yours
07. Within The House OF Night
08. The Point at Issue
09. A Different Breath
link removed RAPIDSHARE
link removed MEDIAFIRE
link removed ZIPPYSHARE
Posted by dOk | Filed under 2010, Jazz, Neo Soul
For her new album, Ntjam Rosie approaches a more jazz orientated direction compared to her first record "ATOUBA". This time she found inspiration in artists like George Duke, Stevie Wonder, Patrice Rushen, Syreeta and Miriam Makeba. Artists who operate in the fields of soul, jazz and combine elements of Brazilian and African rhythms. The album breathes a late seventies sound with catchy hooks and fine sing along choruses.
For more info and buy check: www.ntjamrosie.com
Tracklist
01. Morning Glow
02. In Need
03. Space Of You
04. Serre Sa Main
05. Again & Again
06. Elle Part I
07. Roof Over My Heart
08. L'Amour (feat. Esperanzah)
09. In Your Hands
10. Elle Part II
11. Here
Link removed in request of Vision4Talent
Posted by dOk | Filed under 2012, Nu Jazz
Buddy Franco, Fats Young Jr., Cassius Farqhuar, Junior Oliver, Chuck Waldron and 'Fat Thumbs' Ronnie met in spring of 2011 whilst playing at different jazz festivals in different bands with different genres ranging from traditional to experimental jazz. Buddy Franco had an idea: being friends with renowned producer and Freestyle Records recording artist Lack of Afro, he asked him whether he would be up for an impromptu, spontaneous session and act as producer, arranger and engineer.
Said and done: The Unity Sextet was formed a couple of weeks later, setting up shop in the former warehouse (now recording studio) known as The Playhouse. They lived and worked there through to the end of the summer before moving to Lack of Afro's studio in a former factory just down the road near Exeter. The result of the session is simply called "The Unity Sextet" and features thirteen original tracks.
For more info and buy check: www.lounge-records.de
Tracklist
01. One For People (Part 1)
02. The Arrow
03. Ten Days (Parts 1 & 2)
04. Interlude 1
05. Right Now!
06. Us Six
07. Do Me a Fredo
08. Interlude 2
09. Black Pearl
10. Swing Swang Swingin
11. Dance of the Pharaohs
12. Interlude 3
13. Until the Next Time
link removed RAPIDSHARE
link removed MEDIAFIRE
link removed ZIPPYSHARE
Posted by dOk | Filed under 2012, Electronic
Debut album of Bibal featuring John Robinson, Blackspade, Wildchild, Nametag, Kris Mars, Kit Knows, Tamara Saul, …. For more info and buy check: www.misterbibal.com
Tracklist
01. Hello World
02. Win (feat. John Robinson & Abyss)
03. Demonstration (feat. Black Spade)
04. D E F A I L L A N C E 3.1
05. Move To Some
06. D E F A I L L A N C E 3.5
07. We Ain't Strong Enough (feat. Wildchild)
08. Supa Bibal Warudo
09. D E F A I L L A N C E 3.51
10. Monsterous (feat. Nametag
11. Hey Baby (feat. Kris Mars)
12. Toadstool
13. Wanna Be (feat. Tamara Soul)
14. F A I L U R E
15. Ticket To Ride (feat. Kit Knows & MZ. Chawls)
16. Sweet Escape
17. German Sextape
Link removed in request of Trueflav Records. Buy here > trueflavrecords.bandcamp.com
Posted by dOk | Filed under 2012, Electronic
Jameszoo is a 20 year old Dutch producer named Mitchel van Dinther. This 10" called ''Guanyin Psittacines'' serves as an introduction to that album. It contains 4 instrumentals of which the inspiration was drawn from the like of Hermeto Pascaol, documentaries on nature and his parrot Roberto. The recordings float somewhere in the realm between spiritual Jazz and modern Electronic music. Special additions to this E.P. come from the 2 pianists Wiboud Burkens and Gideon van Gelder, both known for their releases on Kindred Spirits. 'Guanyin Psittacines' is Jameszoo's first E.P. and sure to be not the last one. It serves as a perfect introduction of what's coming up later this year: a full album featuring guest performances by long-time Brazilian heroes such as 'Arthur Verocai' and 'Carlos Dafé'. Experience this perfect mixture between naturalistic sounds and contemporary experimental beat making !
For more info and buy check: www.kindred-spirits.nl
Tracklist
01. A Dead Sun
02. Brudrim
03. Emper Hyacinths
04. Slaves Mass
link removed RAPIDSHARE
link removed MEDIAFIRE
link removed ZIPPYSHARE
Posted by dOk | Filed under 2012
As the UK's FACT Magazine remarked about EP1: Drum Talking, "The wonderful Mo Kolours laces his loping, hashed-out Madlib-meets-Theo Parrish beat confections with melodies from the folk music of his homeland", and while those Mauritian influences still give Mo Kolours' work an otherworldly feel, EP2: Banana Wine is more evocative of the his current home in South London than his debut release.
Opener Ridda Mountain sets the tone: a hypnotic blunted incantation which draws heavily on a love of dub. Twelve sees a loose hip-hop rhythm paired with Mo Kolours' unique sound palette, turning something familiar into something altogether strange. His percussion skills come to the fore on the fast-paced Afro-Latin workout Mini Culcha as he seeks to explore what dance music can sound like in 2012. The witty Keep It Up roots Mo Kolours in the here and now, a tale of a life spent disturbing the neighbours, while the astonishing Banana Wine takes its cue from a Sega classic and sounds something like dubstep imagined on an African island in the 1970s. Talking Move and Temi offer two more chances to dance to a different drum before Beautiful Swimmers from Washington's cult Future Times label rejig Mini Culcha into the kind of compelling leftfield house that they've made such a stir with.
For more info check: www.onehandedmusic.com
Tracklist
01. Ridda Mountain
02. Twelve
03. Mini Culcha
04. Keep It Up
05. Banana Wine
06. Talking Move
07. Temi
08. Mini Culcha (Beautiful Swimmers Remix)
Posted by dOk | Filed under 2011, Jazz Fusion
When i wrote the music for "Tutu" in early 1986, I had no idea that I'd be "revisiting" it more than twenty years later. When we recorded it with Miles, it was music for that time. Apartheid was still in place in South Afirca, cats were wearing jackets with shoulder pads and the osund of the drum machine dominated music. I took a look at that particular landscape and created a sound taht i thought blended the feeling of that time witht the sound of Miles. Although i played most of the instruments on the album, it was important that Miles' horn was the centeripee. I tried to find melodies taht were worthy of his glorious sound. On Tour we replace some of the the super electro-sounding elements from the album, but the ssence of Miles' cool still prevails. People seem to be felling it twenty-five years later and the musicians (most of whom were kids when the original album was released) are definitely feeling it. We challenged ourselves to see where we could take this music to make it refelect the world today. In such turbulent times there is plenty to felect on and we had an amazing time working it out!  (Marcus Miller)
Personnel: Marcus MIller (bass, bass clarinet); Christian Scott (trumpet); Alex Han (saxophone); Federico Gonzales Pena (keyboards); Ronald Bruner JR (drums).
Tracklist
CD1
01. Tomaas
02. Backyard Ritual
03. Splatch
04. Portia
05. Jean-Pierre
06. Aida
07. In A Sentimental Mood
CD2
01. Hannibal
02. Don't Lose Your Mind
03. Tutu
04. Full Nelson / Perfect Way
05. Human Nature / So What
RAPIDSHARE:
link removed CD1
link removed CD2
MEDIAFIRE:
link removed CD1
link removed CD2
ZIPPYSHARE:
link removed CD1
link removed CD2
Posted by dOk | Filed under 1976, Jazz
With one album, this self-titled first release, bass phenomenon Jaco Pastorius was catapulted into the position of the greatest electric bass player that ever lived. Officially discovered by Blood, Sweat & Tears drummer Bobby Colomby, Jaco's revolutionary use of the bass as a solo instrument made him one of the most compelling instrumentalists of the electric era. Indeed, this record marked a turning point in the history of music–from the period before Jaco Pastorius and the period since.
Personnel includes: Jaco Pastorius (bass); Sam Moore, Dave Prater (vocals); Wayne Shorter (soprano saxophone); David Sanborn (alto saxophone); Michael Brecker (tenor saxophone); Howard Johnson (baritone saxophone); Randy Brecker (trumpet); Peter Graves (bass trombone); Peter Gordon (French horn); Hubert Laws (piccolo); Max Pollikoff, Arnold Black (violin); Julian Barber, Al Brown (viola); Kermit Moore, Beverly Lauridsen (cello); Herbie Hancock (piano, Fender Rhodes piano, keyboards); Alex Darqui (Fender Rhodes piano); Homer Mensch (acoustic bass); Narada Michael Walden, Lenny White, Bobby Economou (drums); Othello Molineaux, Leroy Williams (steel drums); Don Alias (bongos, congas, bells, okonko y iya, afuche, percussion).
Tracklist
01. Donna Lee
02. Come On, Come Over
03. Continuum
04. Kuru/Speak Like A child
05. Portrait Of Tracy
06. Opus Pocus
07. Okonkole Y Trompa
08. (Used To Be A) cha-cha
09. Forgotten Love
10. (Used To Be A) Cha-cha (Previously Unreleased) (Alternate Take)
11. 6/4 Jam (Previously Unreleased
link removed RAPIDSHARE
link removed MEDIAFIRE
link removed ZIPPYSHARE
Posted by dOk | Filed under 2012
Freddie Joachim released so much good tracks in past months so i decided to made that, an unofficial compilation with beats and remixes already released by him on freddiejoachim.com. "Overture" (suggested by a dear friend) you might know that means introduction in classical music but it's also a piece of music setting the mood for the film before the opening credits start, I thought it was perfect because that's the kinda idea of this compilation: an introduction to Freddie Joahim's music, enjoy!
Tracklist
01. Erykah Badu – Telephone (Remix)
02. You Want You Get
03. Toro Y Moi – Freak Love (Remix)
04. D'Angelo – Left & Right (Remix)
05. Looking Back
06. Sweep Away My Sorrow
07. Floetry feat Common – SupaStar (Remix)
08. Quick
09. Better Days
10. Jill Scott Golden (Remix)
11. Minutes
12. Telepopmusik – Brighton Beach (Remix)
13. Little Dragon -Twice (Remix)
14. Slakah The Beatchild – Bare Naked (Remix)
15. Waves
16. Morena
17. Paces
Posted by dOk | Filed under 2012, Electronic
Drawing inspiration from various sources – music, nature, art and video games come to mind – 19 year old Kwala from Charleston, South Carolina, is not the person who seeks to describe his music in pompous metaphors. Instead, he wants his music to speak for itself. He is a part of the Dagobot Collective and has previously released on Dagobot and FreeForm Records.
128kbps so for more info and buy check: www.projectmooncircle.com
Tracklist
01. Sail The Wooden Horse (featuring Roof Light)
02. Lost Wood
03. Autumn Yearning
04. Fünke
05. Yesteryear
06. Music Is Nahmburs
07. Forest Bellows
link removed RAPIDSHARE
link removed MEDIAFIRE
link removed ZIPPYSHARE
Posted by dOk | Filed under 2012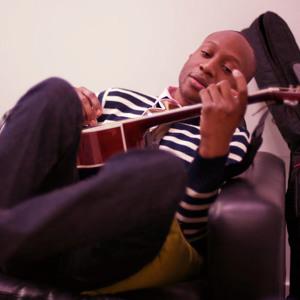 New remix from Freddie Joachim, enjoy!
link removed (right click and save)
Posted by dOk | Filed under 2012, Instrumental
Multi-Dimension is the embodied imagination of who Prof.Logik is through the form of sounds. "A trip through the musical catalog of Prof.Logik is like an extended trip back home to the community you grew up in. It may seem like a strange way to describe someone's productions at first, until you experience the atmosphere, nostalgia, and melancholy of his music and beats. Listen carefully, relax and enjoy!" (Cascade Records)
for more info and buy check: www.cascaderecords.fr
Tracklist
01. DoOrWaYz
02. BrEaTh
03. SoNeSsEsArY
04. Flo^t
05. Tru Luv
06. bLiNd GuIdE
Link removed in request of Cascade Records