Posted by dOk | Filed under 2010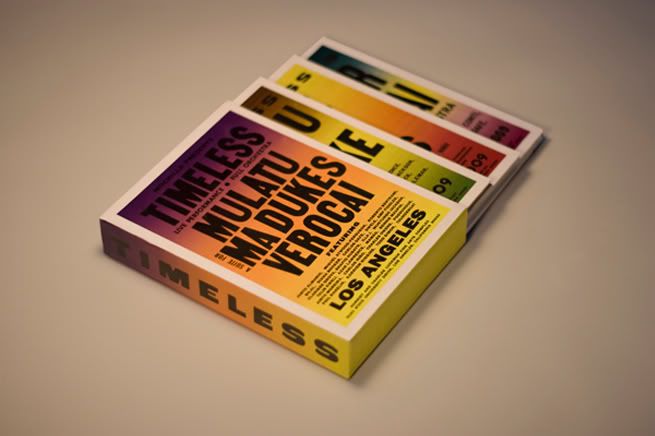 Timeless: The Composer/Arranger Series is the name of a concert series that was created in homage to the composer/arrangers who have influenced hip-hop in the most literal and profound ways. Timeless was conceived by production house Mochilla in Los Angeles during February and March 2009 and included the performances of over 150 musicians in front of ecstatic sold out crowds. These three historic events were recorded and filmed in exacting detail with Mochilla's unmistakable style.
TIMELESS SERIES is generously supported by: VTech
From Mulatu Astatke to J.Dilla to Arthur Verocai, the Timeless Concert Series touched upon the works of three musical giants. Mochilla is proud to announce the release date of our 3 DVD Box Set with downloadable audio portion as April 2010!
The box set will be an extremely limited and numbered edition of 4,000, which will include full liner notes, a free poster exclusive only to this box set, extra features, songs and slideshows of images used in the presentation. There will be a series of events scheduled around the release date.
these are "just" the mp3′s so be quick guys just 4000 copies and 4000 copies are very very very few! you can  buy this awesome boxset here: www.mochilla.com/timeless
Mochilla Presents Timeless – Mulatu Astatke

On February 1st, Ethiopian musician and inventor of Ethio-jazz, Mulatu Astatke, a giant in African music blessed the sold-out Luckman Fine Arts Complex with an amazing show. He shared the stage with veterans of the Los Angeles jazz scene Bennie Maupin, Azar Lawrence and Phil Ranelin. The performance is beautiful – showcasing many classics as well as some new material too. He's currently touring Europe with the Heliocentrics and is still talking about the Timeless concert in Los Angeles.
Tracklist
01. Yèkèrmo Sèw
02. The Radcliffe
03. I Faram Gami
04. Yèkatit
05. Kasaléfkut Hulu
06. Mulatu
07. Munayé
08. Yègellé Tezeta
09. Ebo Lala
link removed MEGAUPLOAD
link removed MEDIAFIRE
Mochilla Presents Timeless – Suite For Ma Dukes (The Music Of James Dilla Yancey)

Timeless 2 celebrated the music of J.Dilla. Composed and arranged for a 60 piece Orchestra by Miguel Atwood-Ferguson feat. special guests Bilal, Dwele, Posdnuos, Talib Kweli and more. This premiere performance is still on the minds of many. Mixed and mastered by legendary Grammy award winning producer/mixer, Bob Power. The man behind hundreds of pop and jazz recordings for such artists as Erykah Badu, D'Angelo, De La Soul and A Tribe Called Quest and more, he had also worked with Dilla while he was alive. Hiphop has never sounded or looked like this, welcome to a new era, a new scale and a new sound. Part of the proceeds of all Suite for Ma Dukes performances and recordings will go towards Maureen "Ma Dukes" Yancey and the heirs to the Dilla Estate.
Tracklist
01. Morning Order
02. Antiquity
03. Le Yachting
04. Untitled / Fantastic
05. Welcome 2 Detroit
06. Gobstopper
07. Take Notice
08. Affolements Granitiques
09. Don't Nobody Care About Us
10. Jealousy
11. Hoc N Pucky
12. Angel
13. Reminisce
14. Stakes Is High
15. Fall In Love
link removed MEGAUPLOAD
link removed MEDIAFIRE
Mochilla Presents Timeless – Arthur Verocai

Arthur Verocai has composed and arranged for such giants as Jorge Ben, Gal Costa and Leny Andrade. But hiphop heads know him for his often sampled (see Ludacriss, MF Doom and Lil Brother) self titled solo album. The album came out at the height of the Brasilian dictatorship and was a commercial failure. His performance of this seminal 1972 record brought the capacity Luckman crowd to a stand still. According to Verocai, "he had never played the record, alive or dead!" His delight at the opportunity to play this music in its complete form can be seen in the DVD. He has subsequently been offered an opportunity to do the concert again in London. Stay tuned. The music for the DVD has been mixed by Verocai himself in Rio de Janeiro. History turned on its head and musical justice served.
Tracklist
01. Karina
02. Sylvia
03. Dedicada A Ela
04. Velho Parente
05. Presente Grego
06. O Mapa
07. Pelas Sombras
08. Caboclo
09. Seriado
10. Filhos
11. Queimadas
12. Balada 45
13. Sucuri
14. Flying To LA
15. O Tempo E O Vento
16. Isabel
17. Bis
18. Na Boca Do Sol
link removed MEGAUPLOAD
link removed MEDIAFIRE
2 Responses to "Mochilla Presents Timeless"