Posted by dOk | Filed under 2010, Instrumental
maybe you heard Chief for his "Collabo Collection", a collection of collaborations with a lot of artists (Blu, John Robinson, Les Nubians, Moka Only and more…) that he did between 2005 and 2009, now he brings to you an unofficial tribute to pianist Chick Corea. A collection of 10 reworks by Chief. enjoy!
Tracklist
01. Love Castel
02. Again & Again
03. Sometime Ago
04. 500 Miles
05. Procession
06. The Embrace
07. Crystal Silence
08. Button Up
09. 1-1234-1
10. Twang
link removed BANDCAMP
Posted by dOk | Filed under 2010, Rap USA
First of this release has 40 tracks rather than 39 and has different tracks according to the other, released under his final alias name "Doom", and of course last but not least Doom has been making quite a lot of noise lately in the underground scene which attracted listeners worldwide. Some indi label overseas decided to put out a best of retail hitting stores this Tues on the 1st of June.
Tracklist
01. Savior Beans
02. Gazzillion Ear
03. Doom
04. Sorcerers
05. Fire In The Hole
06. Ballskin
07. 3.214
08. Cellz
09. Fire Wood Drumstix
10. The Unexpected
11. That's That
12. Trap Door
13. Get 'Er Done
14. Chinatown Wars Ft. Ghostface
15. Distant Star
16. Mash's Revenge
17. Sniper Lite
18. My Favorite Ladies/Remain Ft. Jose Gonz-Lez
19. Fly That Knot
20. Gunfight
21. Benetton
22. Never Go Pop
23. Quite Buttery
24. Cold One
25. Yikes
26. Lightworks
27. ?
28. This Is Dedicated
29. Project Jazz
30. Potholderz Ft. Count Bass D
31. Kookies (Just Blaze Remix)
32. Biochemical Equation Ft. The Rza
33. The Mask Ft. Ghostface
34. Angeles Ft. Ghostface
35. Running Around With Another
36. Da Superfriendz Ft. Vast Aire
37. All Outta Ale
38. Bell Of Doom
39. Hook's Is Extra
40. A New World
link removed MULTIMIRROR
Posted by dOk | Filed under 2010, Hip Hop, Instrumental
New stuff from Freddie Joachim, these are 10 tracks mixed in a unique 15 min track, i just saved the mp3 from "The Mixtape Club" and uploaded, enjoy!!
Tracklist
01 / Don't Dye / Freddie Joachim
02 / Stay Awhile / Freddie Joachim
03 / Ride / Freddie Joachim
04 / Can't Say / Freddie Joachim
05 / Night Cap / Freddie Joachim
06 / Digits / Freddie Joachim
07 / Endlessly (Freddie Joachim remix) / Clara Hill
08 / That's Life / Freddie Joachim
09 / Goodnight / Freddie Joachim
10 / Through The Rain / Freddie Joachim
Posted by dOk | Filed under 2010, Instrumental
Leon it's an italian producer and this is his new album that contains instrumentals made between 2009 and 2010, enjoy!
for more info check: www.myspace.com/smoothdelick – http://prodbyleon.tk/
little preview:

Tracklist
01. Intro
02. Siccazione
03. You Will Be Never High
04. Watching On Thiisss!!! [Live Chop]
05. Carenza
06. Surflyh (Tough Secret)
07. Low-Fi Orchestra
08. Immagine
09. Jungle Joint (Transition) (Madlib Eulogy)
10. Frustration (The Wrong Choice)
11. Forefinger RMX
12. Attendi [Live Chop]
Posted by dOk | Filed under 2010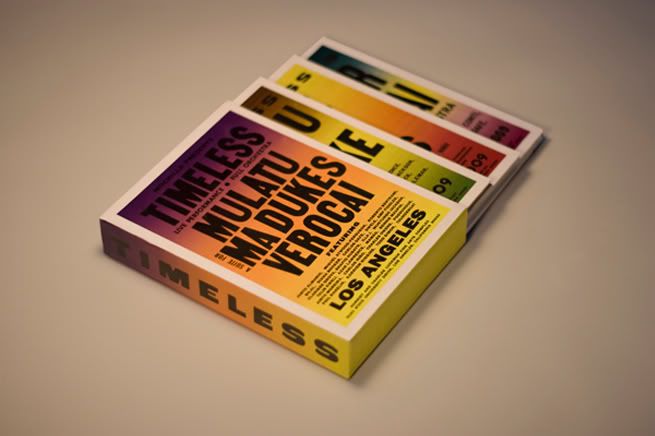 Timeless: The Composer/Arranger Series is the name of a concert series that was created in homage to the composer/arrangers who have influenced hip-hop in the most literal and profound ways. Timeless was conceived by production house Mochilla in Los Angeles during February and March 2009 and included the performances of over 150 musicians in front of ecstatic sold out crowds. These three historic events were recorded and filmed in exacting detail with Mochilla's unmistakable style.
TIMELESS SERIES is generously supported by: VTech
From Mulatu Astatke to J.Dilla to Arthur Verocai, the Timeless Concert Series touched upon the works of three musical giants. Mochilla is proud to announce the release date of our 3 DVD Box Set with downloadable audio portion as April 2010!
The box set will be an extremely limited and numbered edition of 4,000, which will include full liner notes, a free poster exclusive only to this box set, extra features, songs and slideshows of images used in the presentation. There will be a series of events scheduled around the release date.
these are "just" the mp3′s so be quick guys just 4000 copies and 4000 copies are very very very few! you can  buy this awesome boxset here: www.mochilla.com/timeless
Mochilla Presents Timeless – Mulatu Astatke

On February 1st, Ethiopian musician and inventor of Ethio-jazz, Mulatu Astatke, a giant in African music blessed the sold-out Luckman Fine Arts Complex with an amazing show. He shared the stage with veterans of the Los Angeles jazz scene Bennie Maupin, Azar Lawrence and Phil Ranelin. The performance is beautiful – showcasing many classics as well as some new material too. He's currently touring Europe with the Heliocentrics and is still talking about the Timeless concert in Los Angeles.
Tracklist
01. Yèkèrmo Sèw
02. The Radcliffe
03. I Faram Gami
04. Yèkatit
05. Kasaléfkut Hulu
06. Mulatu
07. Munayé
08. Yègellé Tezeta
09. Ebo Lala
link removed MEGAUPLOAD
link removed MEDIAFIRE
Mochilla Presents Timeless – Suite For Ma Dukes (The Music Of James Dilla Yancey)

Timeless 2 celebrated the music of J.Dilla. Composed and arranged for a 60 piece Orchestra by Miguel Atwood-Ferguson feat. special guests Bilal, Dwele, Posdnuos, Talib Kweli and more. This premiere performance is still on the minds of many. Mixed and mastered by legendary Grammy award winning producer/mixer, Bob Power. The man behind hundreds of pop and jazz recordings for such artists as Erykah Badu, D'Angelo, De La Soul and A Tribe Called Quest and more, he had also worked with Dilla while he was alive. Hiphop has never sounded or looked like this, welcome to a new era, a new scale and a new sound. Part of the proceeds of all Suite for Ma Dukes performances and recordings will go towards Maureen "Ma Dukes" Yancey and the heirs to the Dilla Estate.
Tracklist
01. Morning Order
02. Antiquity
03. Le Yachting
04. Untitled / Fantastic
05. Welcome 2 Detroit
06. Gobstopper
07. Take Notice
08. Affolements Granitiques
09. Don't Nobody Care About Us
10. Jealousy
11. Hoc N Pucky
12. Angel
13. Reminisce
14. Stakes Is High
15. Fall In Love
link removed MEGAUPLOAD
link removed MEDIAFIRE
Mochilla Presents Timeless – Arthur Verocai

Arthur Verocai has composed and arranged for such giants as Jorge Ben, Gal Costa and Leny Andrade. But hiphop heads know him for his often sampled (see Ludacriss, MF Doom and Lil Brother) self titled solo album. The album came out at the height of the Brasilian dictatorship and was a commercial failure. His performance of this seminal 1972 record brought the capacity Luckman crowd to a stand still. According to Verocai, "he had never played the record, alive or dead!" His delight at the opportunity to play this music in its complete form can be seen in the DVD. He has subsequently been offered an opportunity to do the concert again in London. Stay tuned. The music for the DVD has been mixed by Verocai himself in Rio de Janeiro. History turned on its head and musical justice served.
Tracklist
01. Karina
02. Sylvia
03. Dedicada A Ela
04. Velho Parente
05. Presente Grego
06. O Mapa
07. Pelas Sombras
08. Caboclo
09. Seriado
10. Filhos
11. Queimadas
12. Balada 45
13. Sucuri
14. Flying To LA
15. O Tempo E O Vento
16. Isabel
17. Bis
18. Na Boca Do Sol
link removed MEGAUPLOAD
link removed MEDIAFIRE
Posted by dOk | Filed under 1970, Jazz
Before Freddie Hubbard signed with CTI Records in 1970, he was already considered one of the most brilliant jazz trumpeters in the world. RED CLAY, his debut album on the label, is an exceptional set of plugged-in hard bop fused with funk – and reportedly the album he considers his best. Joining him on five of the six cuts, is a crack quintet featuring longtime colleagues Joe Henderson and Herbie Hancock, on tenor saxophone and keyboards respectively. The final number, a previously unissued, extended live jam on the title tune, finds Hubbard fronting an all-star septet that includes such fellow CTI stars as George Benson and Stanley Turrentine.
little preview:

Tracklist
01. Red Clay
02. Delphia
03. Suite Sioux
04. The Intrepid Fox
05. Cold Turkey
06. Red Clay
link removed RAPIDSHARE
link removed MEGAUPLOAD
link removed MEDIAFIRE
Posted by dOk | Filed under 1971, Jazz
Reuben Wilson joins a flurry of recent reissues catering to DJs, crate-diggers, and rare groove enthusiasts. But while most of Wilson's catalogue is straightforward, funk-touched soul-jazz on the order of Jimmy Smith and Jack Mcduff, SET US FREE incorporates exotic percussion, sitar, and a full choir. Those seeking lean grooves may be surprised by the opulent sonic onslaught here, but fans of early `70s jazz fusion experiments (especially those that incorporate world music) will want to give this a spin.
little preview:

Tracklist
01. Set Us Free
02. We'Re In Love
03. Sho-Nuff Mellow
04. Mr Big Stuff
05. Right On With This Mess
06. Mercy Mercy Me (The Ecology)
07. Tom's Thumb
link removed RAPIDSHARE
link removed MEGAUPLOAD
link removed MEDIAFIRE
Posted by dOk | Filed under 1975, Easy listening, Funk, Jazz
A sexy Euro soundtrack from the 70s — penned for a film that's apparently filled with lots of scantily clad showgirls! The style is totally sweet — often heavy on the keyboards, or on the strings — slightly slinky one minute, then soaring to the skies in a Love Unlimited Orchestra mode the next. Most numbers are relatively short, but manage to groove nicely — and a few numbers break from the porn and disco overtones to hit some slightly more playful melodies from an older Italian comedic period. Edda Dell'Orso sings a bit on the record — and Gianni Dell'Orso plays keyboards and directs the orchestra.
Tracklist
01. Night magic (Vocal version)
02. Summer fashion
03. Pijamas tops
04. Night magic (Orch. version)
05. Soul meeting
06. Police station
07. Night magic (Bossa version)
08. Dream
09. Teenager
10. Sogno d'estate
11. Night magic (Reprise n. 1)
12. How hight the moon
13. Soft skin
14. BR…SEX
15. Night magic (Reprise n. 2)
16. Yellow duck
17. Roar
18. Night magic (Reprise n. 3)
19. Torte in faccia
20. A day in Rio
21. Night magic (Orch. version – finale)
link removed RAPIDSHARE
link removed MEDIAFIRE
Posted by dOk | Filed under 1972, Jazz
One of three Donald Byrd albums from 1967 (the end of his hard bop period), this recording features the trumpeter/leader with altoist Sonny Red, tenor saxophonist Hank Mobley, pianist Cedar Walton, bassist Walter Booker, and drummer Billy Higgins. The six tunes (five of which are originals by Byrd or Red) are all quite obscure and to one extent or another quite explorative. One can sense that Byrd wanted to break through the boundaries and rules of hard bop but had not yet decided on his future directions. The music does swing and highlights include "West of the Pecos" and "Beale Street"; Byrd and Red in particular are in excellent form throughout the date.
little preview:

Tracklist
01. Blackjack
02. West Of Pecos
03. Loki
04. Eldorado
05. Beale Street
06. Pentatonic
07. All Members
link removed RAPIDSHARE
link removed MEGAUPLOAD
link removed MEDIAFIRE
Posted by dOk | Filed under 1973, Funk, Jazz
little preview:

Tracklist
01. Hanky's Panky
02. Lady Madonna
03. Last Tango In Paris
04. Superstition
05. People Make The World Go Round
06. Liberation Song
07. Rainy Days And Mondays Always Get Me Down
link removed RAPIDSHARE
link removed MEDIAFIRE
Posted by dOk | Filed under 1966, Jazz
little preview:

Tracklist
01. Hola Muneca
02. Minor Chant
03. Can't You Just Feel It
04. Jeannine
05. Sideman
06. Keep Talin'
07. My Babe
08. In The Beginning
09. Lonnie's Blues
10. Say Stuff
11. Our Miss Brooks
link removed RAPIDSHARE
link removed MEDIAFIRE
Posted by dOk | Filed under 1976, Funk, Soul
Leon Ware's classic Motown offering from 1976 came about as the result of another classic recording done by Marvin Gaye. Ware had written the single "I Want You" for a demo recording to score T-Boy Ross a recording contract with Motown. Berry Gordy heard it and told Ware he had to have the song for Marvin Gaye's next single. He took it to Gaye, who also loved it. Later, as Ware finished the tracks and orchestrations for his own album, he was playing it back for friends at Gaye's home when Marvin came out of a bedroom to inquire about what it was. He asked for — and received — all the tracks from Ware for the legendary I Want You album. This left Ware no choice but to compose an entirely new set of songs for his own record; the result is Musical Massage. (It should be noted that, according to Ware, Gordy, Gaye, and others felt he should also give this album away as a follow-up to I Want You, but Ware refused.) Musical Massage is the perfect mix of soul, light funk, jazz, and what was about to become the rhythmic foundation for disco. Picture the Motown song orchestrations with arrangements by Barry White for the Salsoul Orchestra and you get a bit of the picture. The disc opens with two smooth soul wonders in "Learning How to Love You" and "Instant Love." Strings dominate the melodic arrangement and Ware croons directly to them as Ray Parker, Jr. fills the lines with a silky but chunky guitar. Ware's mellifluous tenor is deep in the swell of strings and guitars as the rest of the band provides a shimmering backbeat for his soul crooning. On a re-recording of the track "Body Heat" — which Ware had recorded as a duet with Minnie Riperton for Quincy Jones' album of the same name a year earlier — Parker and bassist Chuck Rainey set a groove for Bongo Brown, Gary Coleman, and Bobbye Hall's percussion orgy. Ware's vocals, augmented by a three-piece female choir, cover the tune with dripping, seductive, sexual energy. Bobby Womack guests on the title track and "Holiday," while Gaye also lends a hand on the latter. Both tracks are spurious soul-funk workouts with fat, smooth grooves underlying Ware's gorgeous voice that melts the heart strings like butter, sounding like the whispering of satin sheets. Produced by Ware with Hal Davis and engineer Cal Harris, the disc has the same sweet, swaying feel as Gaye's I Want You but is a bit tougher, a little funkier in the breaks. The string arrangements by Dave Blumbery and Coleridge-Taylor Perkinson are among the best the Motown studios issued to date. Ultimately, Musical Massage is a little-known classic from the supposedly twilight years of Motown. This record reveals Ware as a talented but undercelebrated visionary; he envisioned the evolution of soul and went about to bring it to fruition. Musical Massage is a watermark not only for Ware, but for Motown as well.
I'm posting 2 different version beacause the Expanded edition of the original Musical Massage album contains an additional 5 bonus tracks from the Marvin Gaye 'I Want You' sessions and comprehensive liner notes but looses 2 tracks from the original release.
little preview:

Tracklist – Original Release
01. Learning How To Love You
02. Instant Love with Minnie Riperton
03. Body Heat
04. Share Your Love
05. Holiday with Bobby Womack, Marvin Gaye
06. Phantom Lover
07. Journey Into You
08. Musical Massage with Bobby Womack
09. Comfort (AKA Come Live With Me, Angel) with Minnie Riperton
10. Long Time No See
11. With You
12. I Wanna Be Where You Are
13. French Waltz
14. Best Of Both Worlds
15. Turn Out The Light
Tracklist – Expanded & Remastered
01. Learning How To Love You
02. Instant Love with Minnie Riperton
03. Body Heat
04. Share Your Love
05. Holiday with Bobby Womack, Marvin Gaye
06. Phantom Lover
07. Journey Into You
08. Musical Massage with Bobby Womack
09. French Waltz
10. Turn Out The Light
11. I Wanna Be Where You Are
12. Comfort (AKA Come Live With Me, Angel) with Minnie Riperton
13. Long Time No See
14. Don't You Wanna Come
15. You Are The Way You Are
Original Release:
link removed RAPIDSHARE
link removed MEDIAFIRE
Expanded & Remastered:
link removed RAPIDSHARE
link removed MEDIAFIRE
Posted by dOk | Filed under 1973, Electronic, Funk, Jazz
A totally excellent soundtrack! This is one of the maddest we've heard from the 70s — with a baroque mix of wah wah funk and sophisticated orchestrations, very much in the mode of work by David Axelrod or some of the backings heard on Serge Gainsbourg's best records. No surprise it's handled by Alain Gouraguer, a groovy Frenchman with a style that's a mix of the late 60s baroquery of Michel Columbier, and some of the smooth sexiness of the best Italian composers of his age. Great electric piano, wah wah guitar, and soaring strings — with a sound that's as odd as the cover! Titles include "Le Bracelet", "Deshominisation", "Mort De Draag", "La Femme", "Mira Et Ten", and "Ten Et Medor".
little preview:

Tracklist
01. Deshominisation (II)
02. Deshominisation (I)
03. Generique
04. Le Bracelet
05. Ten et Tiwa
06. Maquillage de Tiwa
07. Course de Ten
08. Ten et Medor
09. Ten et Tiwa Dormet
10. Ten est Assome
11. Abite
12. Conseil des Draags
13. Les Hommes – La Grande Co-existence
14. La Femme
15. Mira et Ten
16. Morte de Draag
17. L'Oiseau
18. La Cite des Hommes Libres
19. Attaque des Robots
20. La Longue Marche – Valse Des Statues
21. Les Fusees
22. Generique
23. Strip Tease
24. Meditation des Enfants
25. La Vielle Meurt
link removed RAPIDSHARE
link removed MEDIAFIRE
Posted by dOk | Filed under 1973, Jazz Fusion
Released in 1973 but recorded in 1972, Sextant was Herbie Hancock's first album on Columbia Records. It was, and remains extremely complex, and a harmonically and rhythmically challenging musical statement. Hancock was no stranger to electronic music, having used synthesisers extensively during his short time with Warner Bros. Records, but Sextant took his sound to a new level, and arguably pushed the boundaries of the growing jazz-fusion movement further than any of his contemporaries.
Sextant was by far the furthest Herbie Hancock ever pushed himself musically. While a select few were collectively wowed by his new approach, Hancock alienated the bulk of his audience, who found his sound extremely inaccessible. Made up of just three tracks, the album recalls many of Hancock's critically acclaimed Blue Note recordings, but also points toward the commercial success he would enjoy in the 80s with Future Shock and Sound-System, among others. However, with Sextant, commercial success would have seemed a long way away.
Ironically, Hancock's first recording on Columbia would be his last recording with his Mwandishi-era group, with Sextant's poor album sales forcing him into the mainstream with Head Hunters.
little preview:

Tracklist
01. Rain Dance
02. Hidden Shadows
03. Hornets
link removed RAPIDSHARE
link removed MEGAUPLOAD
link removed MEDIAFIRE
Posted by dOk | Filed under 1963, Jazz
little preview:

Tracklist
01. Watermelon Man
02. Smolderrin'
03. L'il Darlin'
04. Turist
05. If Ever I Should Leave You
06. One O'Clock Jump
07. Deep Fry
08. Rough Ridin'
09. Satin Doll
10. Smokin'
11. One Note Samba
12. Dirty Old Bossanova
link removed RAPIDSHARE
link removed MEGAUPLOAD
link removed MEDIAFIRE
Posted by dOk | Filed under 1953, 1959, Electronic
MANHATTAN RESEARCH INC. features electronic music, musique concrete experiments, advertising jingles, and soundtracks originally featured in Jim Henson's pre-Muppet films. The electronic sounds generated on this 2-CD set were made by Raymond Scott inventions including the Clavivox, Circle Machine, Bass Line Generator, Rhythm Modulator, Karloff, Bandito The Bongo Artist and Electronium.
Recorded between 1953 & 1969. Includes liner notes by Joel Chadabe, Jeff Winner, Karen Falk, Gert-Jan Blom and Irwin Chusid. Includes interviews with Robert Moog, Herb Deutsch, Alan Entenman and Thomas Rhea.
Fascinated by the orderliness of sounds and machines, Raymond Scott composed and produced his innovative, eccentric, electronic music for commercials, films and his own amusement in the '50s and '60s. In assembling this overview of Scott's oeuvre, this lavish double album writes an important chapter in his life and career, defining his place in electronic music's history.
little preview:

CD1
01. Manhattan Research, Inc. Copyright
02. Baltimore Gas & Electric Co.
03. Bendix 'The Tomorrow People'
04. Lightworks
05. The Bass-Line Generator
06. Don't Beat Your Wife Every Night
07. B.C. 1675
08. Vim
09. Auto-Lite – Sta-Ful
10. Sprite 'Melonball Bounce'
11. Sprite 'Melonball Bounce'
12. Wheels That Go
13. Limbo – The Organized Mind
14. Portofino
15. County Fair
16. Lady Gaylord
17. Good Air
18. IBM MTSt – 'The Paperwork Explosion'
19. Domino
20. Super Cheer
21. Cheer – Revision 3
22. Twilight In Turkey
23. Vicks – Medicated Cough Drops
24. Vicks – Formula 44
25. Auto-Lite – Spark Plugs
26. Nescafe
27. Awake
28. Backwards Overload
29. Bufferin – 'Memories' (Original)
30. Bandito The Bongo Artist
31. Night And Day
32.Baltimore Gas & Electric Co. '395′
33.K2r
34.IBM Probe
35.Gmgm 1a
36.The Rhythm Modulator
CD2
01. Ohio Plus 02.In The Hall Of The Mountain Queen
03. General Motors Futurama
04. Portofino 2
05. The Wild Piece
06. Take Me To Your Violin Teacher
07. Ripples (Original Soundtrack)
08. Cyclic Bit
09. Ripples (Montage)
10. The Wing Thing
11. County Fair (Instrumental)
12. Cindy Electronium
13. Don't Beat Your Wife Every Night! (Instr.)
14. Hostess – Twinkies
15. Hostess – Twinkies (Instr.)
16. Ohio Bell Thermo Fax
17. The Pygmy Taxi Corporation
18. Baltimore Gas & Electric Co. (Announce Copy, Take 1)
19. Baltimore Gas & Electric Co.
20. Lightworks (Slow)
21. IBM MtSt – 'The Paperwork Explosion' (Instr.)
22. Auto-Lite – 'Ford Family'
23. Auto-Lite 'Ford Family' (Instr.)
24. Auto-Lite 'Wheels'
25. Bufferin 'Memories' (Demo)
26. Space Mystery (Montage)
27. The Toy Trumpet
28. Backward Beeps
29. Auto-Lite – Sta-Ful
30. Lightworks (Instr.)
31. When Will It End?
32. Bendix 2 – The Tomorrow People
33. Electronic Audio Logos, Inc.CD1
link removed CD1 RAPIDSHARE
link removed CD2 RAPIDSHARE
link removed CD1 MEDIAFIRE
link removed CD2 MEDIAFIRE
Posted by dOk | Filed under 2010
Paramatma is the Supreme Soul, but in this case it's the supreme sound. After two years of toiling, Mono/Poly debuts his first full-length release, Paramatma, on May 25. The album is a mix of dub-step beats, astral soundscapes, Eastern philosophy, Metaphysics, and politics. Paramatma has a range of sound that is as cohesive as it is open to experimentation, and the album is less individual tracks and more elements of a musical journey.
The Paramatma USB Card contains the full album as 320kps MP3s, artist interviews, exclusive photos and artwork, unreleased tracks, remixes, and some other neat stuff.
The package have different standards
buy here!
Tracklist
01. Art 9
02. Explosive Puppetry
03. False Flag
04. Black Box Matrix Death
05. Antibodies
06. The System Crumbles
07. Roots In Earth (Muladhara)
08. Waters Of Duality
09. Land Of Love Star Grab
10. Analysis (DNA) Fire Passion
11. The Great Awakening
12. Spring Crossings
13. In The Air (Anahata)
14. Lucid Day Dreams
15. Vibration (Vishuddha)
16. The Minds Eye (Clarity & Vision)
17. Lets Take A Trip
18. FireWorks (Sahasrara)
19. 1000 Pedaled Lotus (Awakened)
BONUS
01. Nexplore
02. Ground Beef
03. The Carnival
link removed MULTIMIRROR
Posted by dOk | Filed under 2007, Hip Hop
With his debut-EP Fragments (Unexpected, February 2006), Dutch beatsmith Arts the Beatdoctor showed his musical diversity with a collection of jazz-inflicted hiphop-tracks which were mostly characterized by their nightly atmosphere. With his full-length debut album Transitions he continues on this road in a truely original way. The album features 15 tracks, and is the product of 3 years of sampling, tweaking and composing. It stirs up a complex stew of emotions: melancholy being one of the most tongue-catching ingredients, supplemented by foreboding, a few tablespoons of tension and a few splashes of release. Comparisons to artists such as DJ Shadow, Krush and RJD2 spring to mind with his blend of atmospheric and cinematic hip hop beats. Apart from the aforementioned artists, Arts finds his inspiration in jazz and classical music: "What really gets to me are the harmonies used. There's a lot of stuff that's about 'playing wrong notes, but making them sound right'. For that quality, jazz is a good starting point if you want to make music that's surprising, exciting." With featurings by Pete Philly, Skiggy Rapz and The Proov, Transitions became a very personal and introspective album which can't be left unnoticed by anyone interested in true music.
for more info check: www.artsthebeatdoctor.com
Tracklist
01. Blending Quality
02. The Anthem feat. Pete Philly
03. Laughs, Drinks, Jokes, Tricks
04. Revolve feat. Esther
05. Crazy Times feat. Skiggy Rapz
06. Split Personality Part I feat. Sense
07. All Of Us feat. Pete Philly
08. Fragments
09. Decreasing Daylight
10. Transitions feat. The Proov
11. Irreversible
12. Remember
13. Reprise
14. Mellow Drama
15. The Zone feat. Pete Philly
link removed MULTIMIRROR
Posted by dOk | Filed under 2007, Instrumental
The album out in 2007 by hip hop trio Super Smoky Soul, enjoy!
for more info check: myspace.com/supersmokysoul
little preview:

Tracklist
01. Intro
02. Cassius Clay
03. Let's Smoke
04. Smile
05. Geek Beat
06. Simply
07. Control
08. No Title
09. African Beat Idea
10. Humming
11. Body
12. Let's Make The Beat
13. Groove Ride
14. Monica
15. Jingle
16. Love
17. Calm
18. After Smoke
19. Every
20. Outro
link removed MULTIMIRROR
Posted by dOk | Filed under 2010, Electronic, Hip Hop, Instrumental
for more info check: myspace.com/boombaptist
Tracklist
01. Mario Jump Dilla
02. Synth Game
03. Sound Spectrum
04. C-Rex
05. Too Late
06. Lost My Love
07. No Moon
08. Tragedy
09. Clas-sick
10. West Coast Steez
11. Take It Slow
12. Fugitive
13. Coolout
14. Ghetto Blaster
15. Latin Love
16. Experiments In Terror
17. Soledad
18. Wait For The 2nd Half
19. Kick In The Door
20. Skee-Lo
21. Crown Heights
22. Smoke From The Chalice
23. Chimes
24. Just Blasian
25. Seizure
26. Class Is In Session
27. Bangbang
28. Original Prankster
link removed BANDCAMP